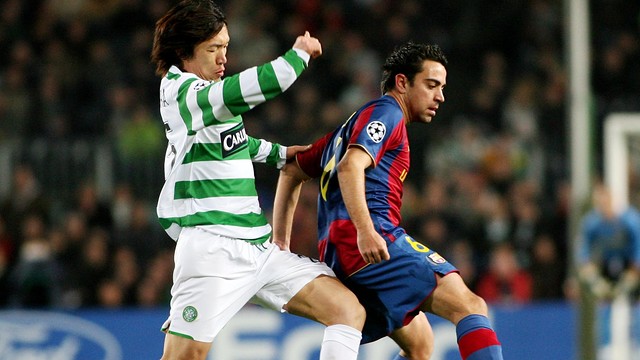 The application process for tickets to the Glasgow Celtic – FC Barcelona game on November 7th will be open from Tuesday
Sales are exclusively for club members and tickets must be purchased via the club website
If there are more applications than tickets available, on October 16th a draw will be held in the presence of a notary between all applicant members
Tickets are priced at €57
The application process for tickets to the Glasgow Celtic – FC Barcelona game on November 7th will be open from Tuesday 9th October at 10.00 until Thursday 11th at 19.00, via the Club website (www.fcbarcelona.cat). This is the first time that tickets for away games in the first phase of the Champions League have to be bought via the website, a process which was previously only used for the knock out stages.
Sales are exclusively for club members and tickets must be purchased via a form that is available in the ticketing section of the club website at www.fcbarcelona.cat. Each member may only apply for one ticket, but up to four members can apply on the same form, so that they can travel together.
Tickets at €57
The Club will have 2,700 tickets to distribute amongst members. Celtic have informed us that some have these tickets are for seats with restricted views. As usual, 85% of these tickets will be made available to club members(1.836) and supporters clubs (459), with the rest (405) going to sponsors and institutional and sporting commitments made by the club.
Draw for tickets on October 16th
All applications will be processed at the end of the established period. If there are more applications than tickets available, on October 16th a draw will be held in the presence of a notary between all applicant members. On October 16th and 17th the club will announce the names of the lucky members and inform them of how to go about collecting their tickets.
As occurred last season, club members below the age of 5 cannot apply for tickets for away games. A single credit card can only be used to apply for a maximum of eight tickets. All tickets must be collected in person by the member who has made the application. If this is not possible, another person may be authorised to collect up to a maximum of eight tickets once the name of this person and their DNI and the authorisation necessary have been provided to the Club.