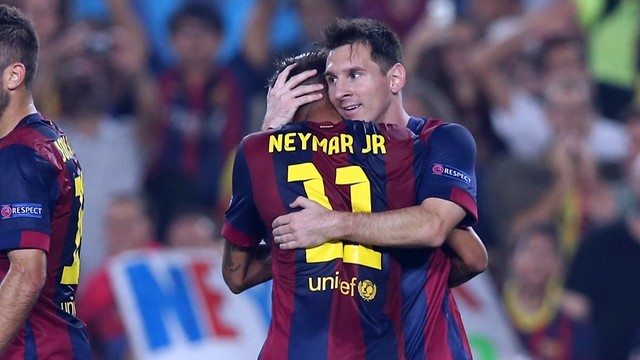 The superstar duo head into El Clasico after having both scored at least one goal in each of the last five games

Leo Messi and Neymar Jr get ready to face archrivals Real Madrid in El Clasico with both players at the top of their game. They've each scored at least once in Barça's last five matches, including La Liga clashes versus Eibar, Rayo Vallecano, and Granada, and UEFA Champions League duels with Ajax and Paris Saint-Germain. Over that stretch, this two-headed monster has summed 13 goals. Frighteningly, it doesn't even tell the whole story, as they have both scored with their respective national sides as well.
Overall this season, Neymar leads Barça with 10 goals, while Messi has nine to go along with seven assists.
Scene of the crime
Messi and Neymar also had their way in the last match between Barça and Madrid, which came in last season's 29th league game. The Argentinean stole the show by putting up a hat-trick to become the all-time El Clasico goal leader. His Brazilian cohort provoked a red card to Sergio Ramos and the ensuing penalty kick, the key moment of a match that saw Barça escape Madrid with a 4-3 victory.