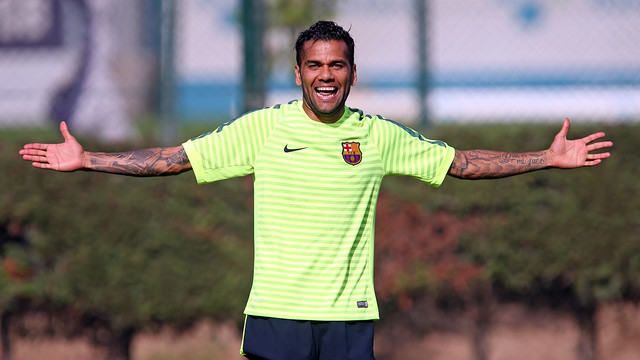 There was plenty going on at the Ciutat Esportiva and the Camp Nou on the day before the Champions League clash

Barça and Ajax face each other in the Champions League on Tuesday evening at 8.45 PM CET, so there was plenty going on at the club today, and our cameras were there to record it all.
Barça trained in the morning and then Neymar and Luis Enrique gave a press conference at the Ciutat Esportiva. In the afternoon, Ajax manager Frank de Boer spoke the media before taking his team out for a training session in the Camp Nou.
So sit back and enjoy our exclusive video of the day before game three in the Champions League group stage!